SUPERHERO LEGENDS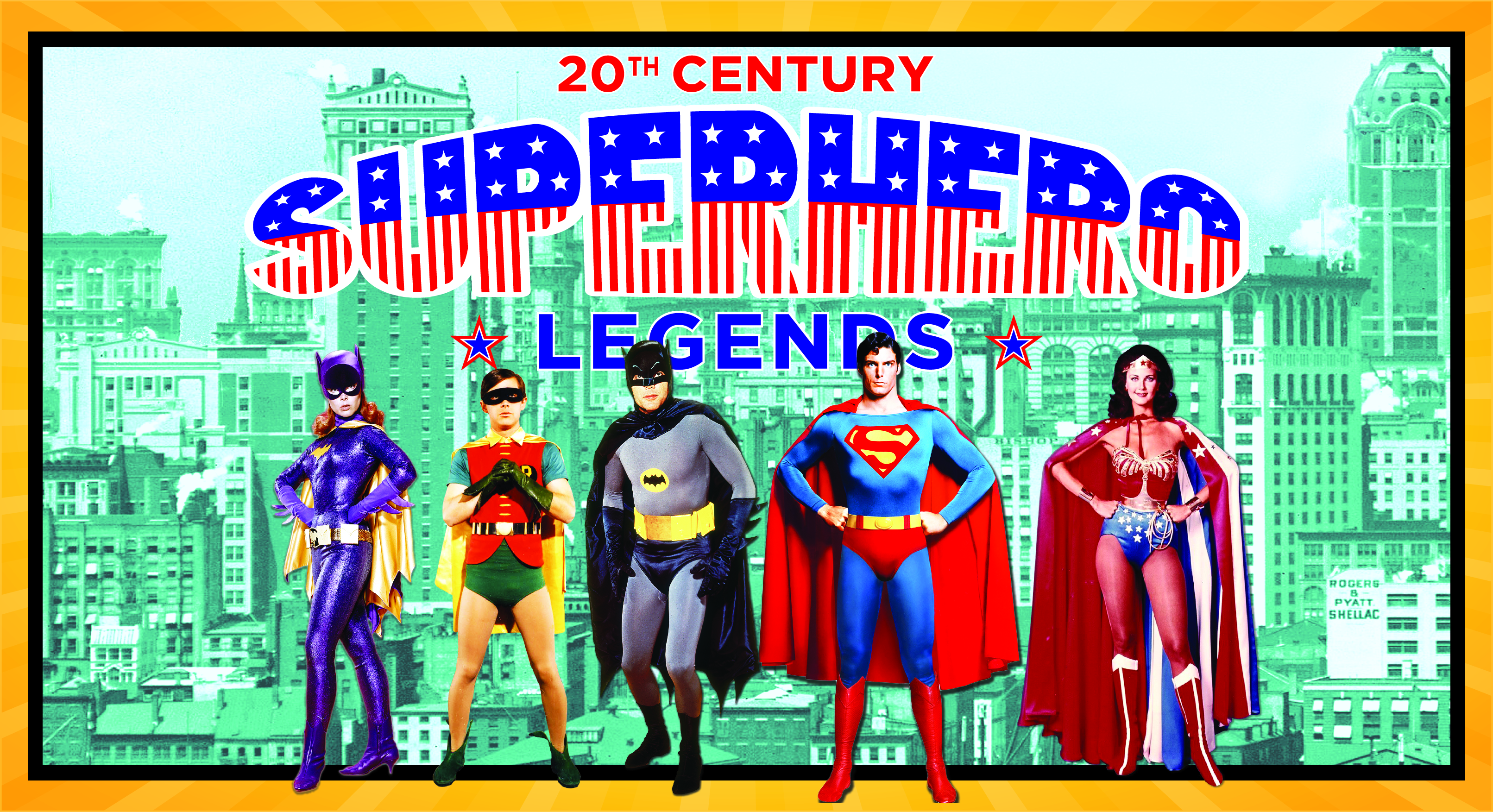 The Hollywood Museum's New Blockbuster Exhibit – currently on display:
THE HOLLYWOOD MUSEUM'S 
20th CENTURY SUPERHERO LEGENDS EXHIBIT: 
DEDICATED TO FIGHT EVIL
Hollywood, CA – Donelle Dadigan, Founder of The Hollywood Museum in the historic Max Factor Building (www.thehollywoodmuseum.com) announced – "This exhibit will be the first time these life-like Superheroes will stand together Fighting Evil, and they will be at the Hollywood museum forever! The exhibit will include:  Batman (Adam West), Robin (Burt Ward), Batgirl (Yvonne Craig), Superman (Christopher Reeve) and Wonder Woman (Lynda Carter) as well as items from Lindsay Wagner (The Bionic Woman). Come see our Superhero Legends exhibit and witness history being made!"
Dadigan continues to say, "This new exhibit includes key pieces of memorabilia and collectibles relating to these ever-popular Superheroes. There's something on display for every fan – from kids, to teens, to adults and seniors! This exhibit happily unleashes our childhood memories…"
The life-like sculptures show the likenesses of Adam West, Burt Ward, Yvonne Craig, Christopher Reeve, and Lynda Carter.  The Superman costume is the original costume that Christopher Reeve wore in the Superman (1978) movie.  In addition, the Batman, Robin and Batgirl (Batman, 1966-69 ABC TV) and Lynda Carter's (Wonder Woman, 1975-79, ABC and CBS) costumes are screen accurate replicas and were created from the patterns of the original costumes.
The memorabilia and collectibles on display span more than 50 years, and represent fans of all ages and their fascination with Superheroes.
Additionally, Lindsay Wagner's, star of The Bionic Woman (1976-1978), Emmy® Award (1977- Lead Actress of Drama Series) is on display along with her personalized leather-tooled director's chair is currently on display.
Stay tuned for The Bionic Woman's likeness and costumes to visit the museum and her fellow Superheroes very soon!