Past Exhibit: "I Love Lucy" 60th Anniversary Celebration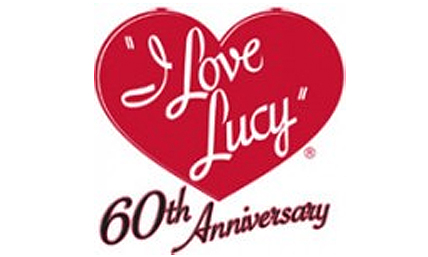 Special Event: I Love Lucy Panel
November 12, 2011
Panel of Original LUCY Cast/Crew, Collectors Booths, Special Museum Exhibit "Lucille Ball at 100, 'I Love Lucy' at 60," Medley Performance of the Musical Comedy "I Love Lucy: Live on Stage" and Dessert Reception
The Hollywood Museum pays tribute to Lucy with a special Lucy Day to celebrate the 60th Anniversary of I Love Lucy, on Saturday, November 12, 2011 at 10:00 a.m. – 5:30 p.m.
The festivities herald the largest I Love Lucy reunion/panel of original cast/crew in a decade, a variety of Lucy Collector's Booths, special Museum Exhibit "Lucille Ball at 100, 'I Love Lucy' at 60" and a reception to spotlight the "Queen of Comedy" and the genius of Desi Arnaz. Tickets, which include admission to the Hollywood Museum, are $60 for the 60th Anniversary, and can be purchased at www.thehollywoodmuseum.com and limited tickets available at the door.
'I Love Lucy' Panel and Q & A will be moderated by Tom Watson, Lucy's publicist; author/TV Historian and creator of "All About Lucy," the Webzine for Lucy Fans and Collectors, and is scheduled from 1:00 p.m. – 4:00 p.m. Guest artists in the panel include:
Michael Stern – #1 Lucy fan & author of "I Had a Ball"
Dann Cahn – Head editor of original "I love Lucy" team
Carole Cook – Longtime family friend, comedienne & protégé of Lucy
Bernard Weitzman – Executive VP of Desilu Productions
Barry Livingston – Actor; son of Mr. Mooney on "The Lucy Show"
Eric Shea – Actor; son in "Yours, Mine and Ours"
Frank Gorey – Driver & head of Arnaz family staff
Bob Schiller – Writer "I Love Lucy" Show
Jimmy Garrett – Actor; son on "The Lucy Show"
Shirley Mitchell – Longtime friend & co-star, Marion Strong on "I Love Lucy"
A special performance of the musical comedy "I Love Lucy: Live on Stage," a "tribute to the most popular and longest-running TV show in history," currently running at the Greenway Court Theater in Hollywood, will proceed the "I Love Lucy" Panel. A special dessert reception will follow. www.ILoveLucyLive.com
In addition, Michael Stern will be signing his book "I Had A Ball," of which Lucie Arnaz says, "Michael's memories are my memories, only clearer. What a talent for details! It was very moving for me to relive so much of our lives through Michael's eyes.. And, more importantly, true." Lucy enthusiasts will also enjoy a collector's corner with variety of classic Lucy memorabilia for sale.
The Lucy Day at The Hollywood Museum marks the second special event celebrating the Special Exhibit, "Lucille Ball at 100 & 'I Love Lucy' at 60," which will be on display through December, showcasing memorabilia saluting the careers and romance of Hollywood's most famous lovebirds.
"The Hollywood Museum in the Historic Max Factor Building is the perfect venue for this exhibit because it's where Max Factor gave Lucille Ball her famous red hair," says Museum President Donelle Dadigan. "The 'RED HEADS ONLY' Room has been carefully preserved in her memory today. The museum's historic connection to Lucy is the reason the U.S. Postal Service chose to unveil its official Lucille Ball commemorative stamp here in 2001." The Hollywood Museum is located 1660 N. Highland Ave, Hollywood, CA.
Get tickets here!
---
About | ● The Hollywood Museum
The Hollywood Museum, the official museum of Hollywood, has the most extensive collection of Hollywood memorabilia in the world. The museum, featuring four floors of breathtaking exhibits, is home to more than 10,000 authentic showbiz treasures– one of a kind costumes, props, photographs, scripts, stars' car collections and personal artifacts, posters, and vintage memorabilia from favorite films and TV shows. The museum also showcases the history of Hollywood and the Hollywood Walk of Fame.
See hundreds of costumes on display, including Marilyn Monroe's million dollar dress, Elvis' personal bathrobe, I Love Lucy, Superman, Star Trek, Transformers, Glee, High School Musical, Michael Jackson, Leonardo DiCaprio, plus Rocky's boxing gloves, Sopranos, Tom Cruise, Nicole Kidman, Beyoncé… See Lucy, Judy, Kate and all the greats! Plus the Rat Pack, Jurassic Park, Baywatch, Jaws, Planet of the Apes, The Flintstones, Harry Potter, Miley Cyrus, George Clooney, Jennifer Lopez, Brad Pitt and Angelina Jolie…and more!!!
Don't miss the lower level to experience Hannibal Lecter's jail cell from Silence of the Lambs, Boris Karloff's mummy, Vampira, Frankenstein and his bride, Elvira– Mistress of the Dark, and other cult horror film favorites.
The Hollywood Museum is housed in the historic Max Factor Building where Max Factor, Hollywood's Makeup King , created the looks of Hollywood's Golden Era stars including Joan Crawford, Bette Davis, Katharine Hepburn, Judy Garland, Mae West, Jean Harlow & Marilyn Monroe and all your favorite stars…from the Silents through the 1970's… Don't forget to visit Max Factor's world famous makeup rooms and see where Hollywood's greatest stars got their "look". See where Marilyn Monroe became a blonde and Lucille Ball a famous redhead!
Visit the largest collection of costumes, props, posters and photographs Hollywood has to offer!
Open Wed. – Sun. 10am – 5pm
1660 N. Highland Ave., at Hollywood Blvd.
(323) 464-7776
www.TheHollywoodMuseum.com
The Hollywood Museum is a 501 (c)(3) not-for-profit corporation.
---
To read about The Hollywood Museum, click here.
Visit us on Facebook, here. 
Follow us on Twitter, here.