"HOLY HOLLYWOOD HISTORY!"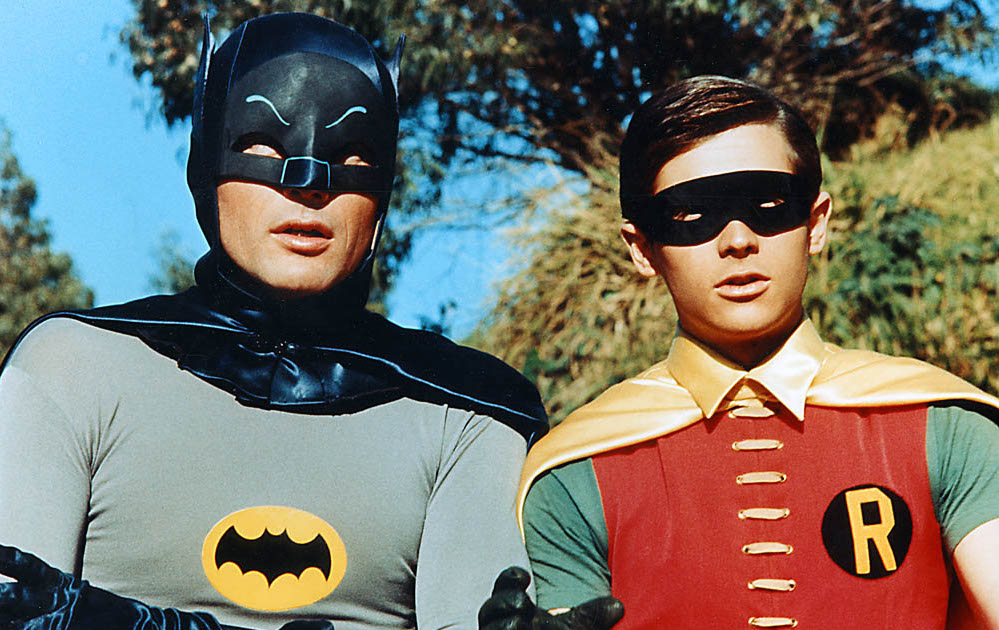 A BATMAN '66 RETROSPECTIVE AND THE FIRST EVER BATMAN EXHIBIT  OPENS FRIDAY, JAN 12, 2018
Hollywood, Ca – President and Founder of the world-famous Hollywood Museum in the historic Max Factor Building (www.hollywoodmuseum.org), Donelle Dadigan, announced today that, the Hollywood Museum is thrilled that Burt Ward and world renown Batman '66 collectors, will work together in the first ever "BATMAN '66" exhibit, opening to the public on Jan 12th 2018 – the same date as the 52nd anniversary of the 1966 premiere of the ABC TV series, "Batman."
The exhibit, which will consist of four popular sections (Wayne Manor, The Batcave, Gallery of Guest Super Villains, and The Collectibles of Batman '66), will pay tribute to the memory of Adam West and honor Burt Ward – known as the Dynamic Duo, and the iconic show which is still seen today in the U.S. and around the world weekly.
Burt Ward said, "I never dreamed I would still be playing the same character 52 years later. I am thrilled that the Hollywood Museum in the historic Max Factor Building would honor our show in this way."
The BATMAN 66 exhibit will feature original costumes and props from the show, which have not been seen since it originally broadcast from 1966-68. Dadigan says, "We have costumes and props that evoke one's childhood memories of the ever popular TV series, "Batman". There is something for everyone – from the Batmobile and Batcycle to Burt and Adam's original costumes worn during the show's 120 episode run on ABC TV Network, as well as guest villains – and one of my favorites – the original Dr. Casandra costume worn by TV and film star Ida Lupino, that has never been seen publicly before."
Other highlights include original costumes and costumes recreated due to age and condition representing guest star villlians including The Riddler, The Joker, The Penguin, Mr. Freeze – to name a few; , life size sculptures of the three famous women who brought Catwoman to life (Eartha Kitt, Lee Meriwether and the original, Julie Newmar) with costumes, as well as Yvonne Craig (Batgirl), and more, including Adam West's face and mannequin from life-cast molds taken in 1966.
The extensive exhibit will also feature much sought after collectibles, including a the "gotta-have" children's lunch box, action figures of every shape and size, batman and robin puppets, rare Batman Ice Cream boxes, drinking cups, board games, and many more extremely rare collectibles from 1966 too numerous to name and, in some cases, never before seen on public display.
Ward remarked, "I am excited to see all of this. It will be like a homecoming to reunite with these items and to remember my friend and crime fighting partner, Adam West."