Marilyn: Hollywood Icon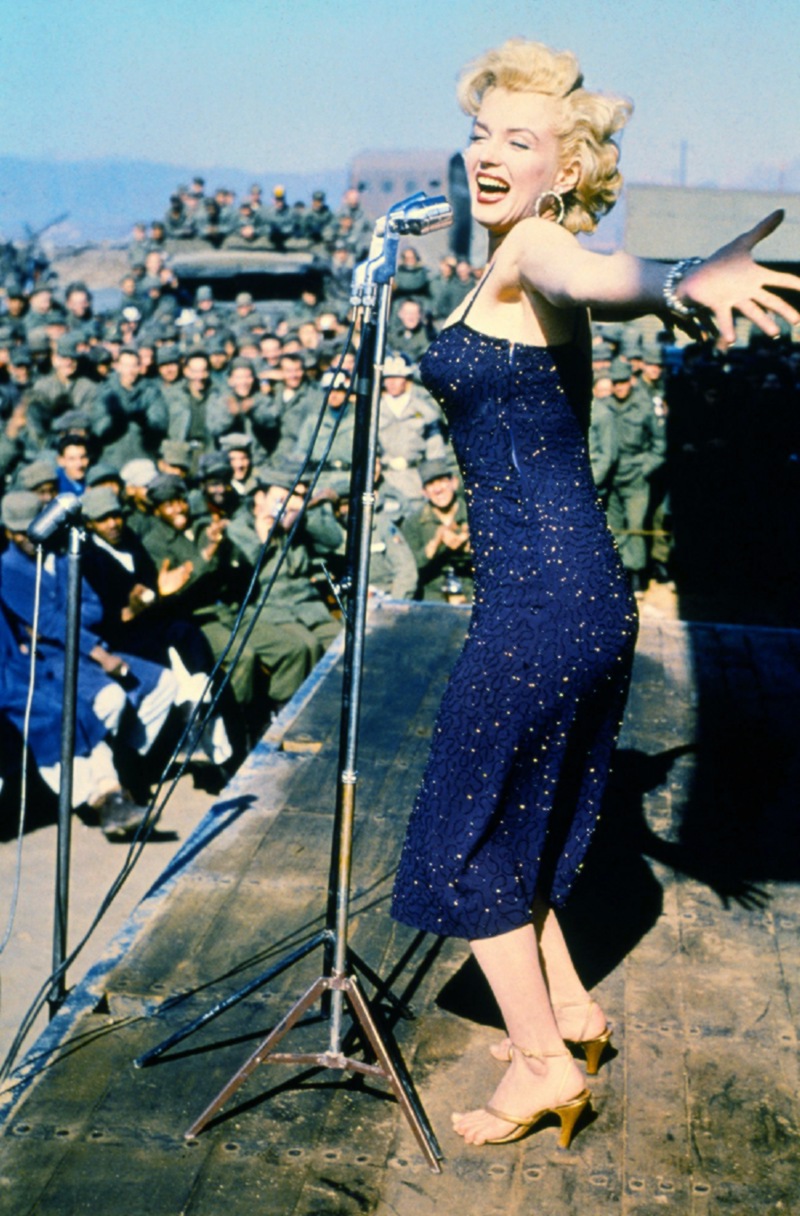 In honor of Marilyn Monroe's passing, The Hollywood Museum (http://thehollywoodmuseum.com/) has brought international collectors together to showcase an unprecedented exhibit from August 5th to October 2nd. "It seems fitting to have this exhibit in the same building where the platinum blonde image of Marilyn Monroe was created by makeup and hair genius – Max Factor," remarks the Founder and President of The Hollywood Museum, Donelle Dadigan.
This year's exhibit features unique and never before seen photographs from the Limited Runs Collection, curated by founder and Limited Runs' president, Pierre Vudrag. On display are images from, Niagara (1952), bandleader Ray Anthony's party (1952), River of No Return (1953), Gentlemen Prefer Blondes (1953), Bus Stop (1956), The Misfits (1960), and more. Photographers on display include Thomas "Doc" Kaminski, Allan "Whitey" Snyder, Lani Carlson, and Milton H Greene.
Additional exhibit highlights include Marilyn's film costumes from The Prince and the Showgirl (1957) and Let's Make Love (1960), public appearance gowns including Marilyn's honeymoon dress (with husband Joe DiMaggio and USO shows in Korea -1954), personal clothing, jewelry, make-up and Marilyn's make-up chair, contents from her bathroom medicine cabinet, memorabilia and much more.
WHAT:   Marilyn: Hollywood Icon Exhibit
WHEN:     Friday, August 5th – October 2nd
WHERE:   The Hollywood Museum – 1660 N. Highland Ave, Hollywood, CA 90028
HOURS:   Wednesday – Sunday: 10:00am – 5:00pm
TICKETS:   $15 Adults: $12 Seniors (62+): $12 for students with ID and $5 Children under 5
INFO:  Visit www.TheHollywoodMuseum.com or call (323) 464-7776
ABOUT THE HOLLYWOOD MUSEUM IN THE HISTORIC MAX FACTOR BUILDING:
The ultimate destination for tourists and movie fans, The Hollywood Museum is located in the Historic Max Factor Building. See 10,000 Authentic Show Business Treasures spanning more than 100 years of Hollywood history! Located next to the world famous Hollywood Walk of Fame, the Hollywood Museum in the Historic Max Factor Building houses the largest collection of entertainment memorabilia on display in the world. It is home to thousands of costumes, props, photographs, posters, celebrity automobiles and other treasures from some of the most iconic films and TV shows ever made! See Hollywood legends – past, present, and in the making! The museum attracts thousands of fans from around the world and was recently named one of "the top tourist attractions" by LA Weekly and by Trip Advisor, and was voted one of the "Top 10 Museums in LA" by the Los Angeles Tourism & Convention Board. The Hollywood Museum is a 501(c)(3) not-for-profit organization.
FOLLOW THE MUSEUM:
WEBSITE: www.TheHollywoodMuseum.com
TWITTER: @HollywoodMuseum
FACEBOOK: Facebook.com/TheHollywoodMuseum
INSTAGRAM: @HollywoodMuseum
MEDIA ALERT:
Harlan Boll/BHBPR
626-296-3757
http://www.bhbpr.com